PAPER
Beautiful Fine Art Papers
Every art print is handmade in the UK and is printed using the latest thermal inkjet technology with brilliant colour reproduction and fade resistance, ensuring a beautiful picture and the perfect artwork for your space.

Our prints are offered in a choice of three fine art papers and supplied rolled in sturdy tubes to arrive in the perfect condition.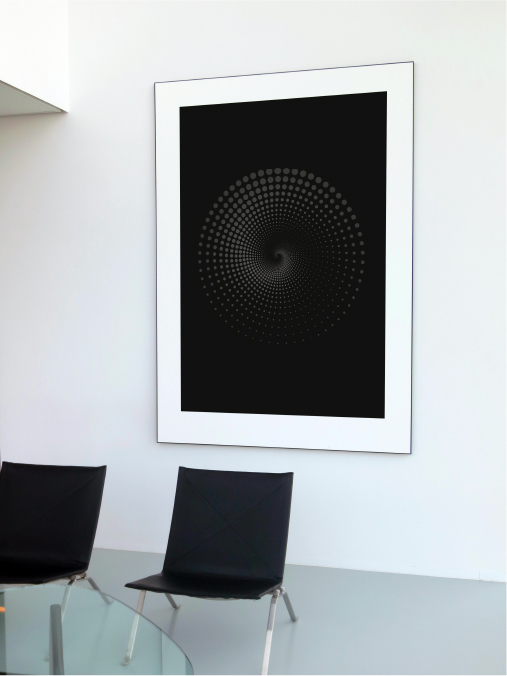 Faithful Reproductions
Print Quality
PRINTING : Art Mission prints are output through high resolution art printers which produce beautiful prints with incredibly fine detail.
PIGMENT BASED UV INKS : The inks we use are durable and lightfast and highly accurate, with a built-in Pantone® emulator with 8 inks all working together to give an incredibly rich depth of colour, the smoothest tones as well as extremely fine, detailed print-outs.
FINE ART PAPERS : Your choice of three fine art papers available in multiple sizes and two finishes; white border or full bleed.
Fine Art Paper
Matt, Silk, Canvas
We offer three of the best-in-class art papers, each of these papers has a different texture, colour tone and feel. We've summarised the main characteristics of each paper below to help you choose your perfect print.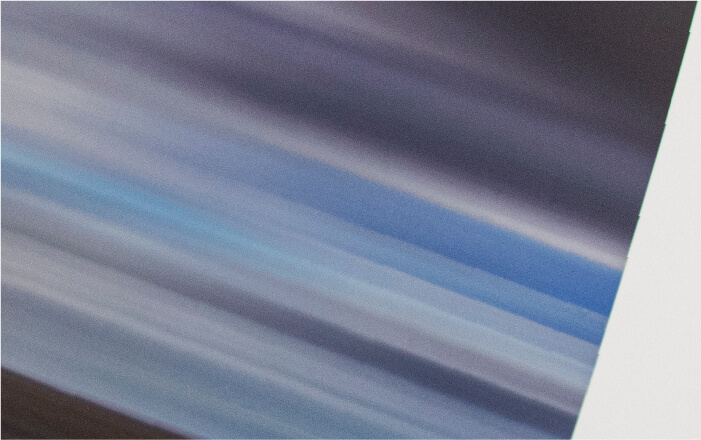 FibaPrint White Matte - 280 gsm
A premium, matt fine art paper featuring a smooth, clean finish. This museum-quality paper is extremely consistent and works equally with full colour graphics as well as monochrome tones. The matte finish is ideal for highly detailed artwork. With no texture and no gloss to create potentially distracting reflections, even the smallest details will be captured.
| Finish Paper | Tone | Texture | Weight |
| --- | --- | --- | --- |
| Matt Finish | High White | Ultra Smooth | 280 gsm |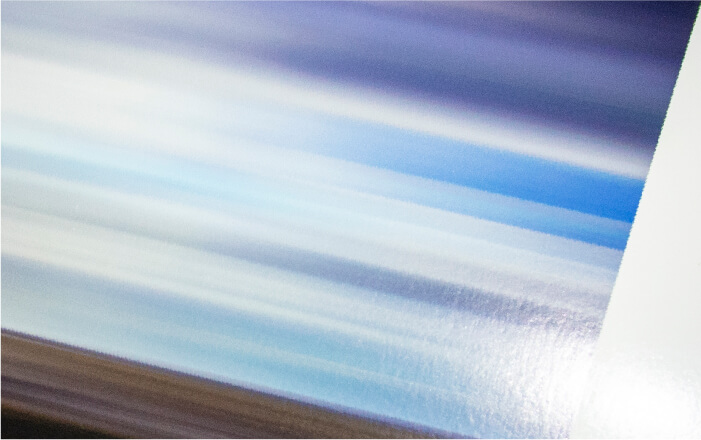 Photo Silk Fibre Baryta - 310 gsm
A premium, rich silk fine art paper featuring a satin smooth finish. It's natural white colour and extensive richness in the blacks and colour gamut mean you create the look and feel of a traditional darkroom paper. The surface has a special silk coating designed for high quality fine art & photographic reproduction prints with unrivalled quality that will stand the test of time.
| Finish Paper | Tone | Texture | Weight |
| --- | --- | --- | --- |
| Silk Finish | Natural White | Smooth Satin | 310 GSM |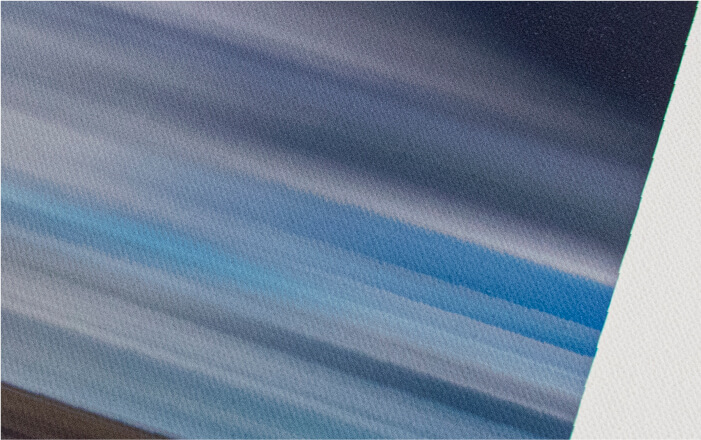 HP Artist Matt Canvas - 390gsm
A bright-white, slightly textured canvas featuring a matte coating. The bright white matte surface and tight weave pattern are optimal for images with a high level of fine details. The natural white tone creates a neutral base for your artwork. The archival properties of HP Artist Matt Canvas ensure that prints will last for a lifetime.
| Finish Paper | Tone | Texture | Weight |
| --- | --- | --- | --- |
| Matt Finish | High White | Canvas | 390 GSM |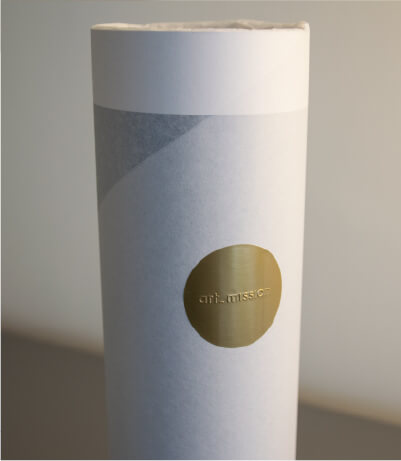 Shipped Rolled
Ready for Framing
We ship all our prints rolled and in sturdy tubes. This is by far the best way to ensure your art arrives in the perfect condition. When unpacking, lay them out on a flat surface under a small weight on each corner for a few hours and they'll flatten out like they've never been rolled.

All our prints are available in standard art sizes, so when you frame your art work, you'll find a large amount of off-the-shelf frames that fit just right. We do also offer custom size prints upon request.
Certificate of Authenticity
For your records
Each artwork print is shipped with a printed paper record of your purchase containing a small colour replica of the print, the catalogue number and the date of purchase. After framing you may wish to attach this to the back for future reference.